Dornix Park, located in Big Timber, Montana, is a 50 acre recreation area on the banks of the cascading Boulder River. Visitors can walk the trails, picnic, bird watch, fish, and enjoy this beautiful natural setting.
Arriving in the 1880's to build the railroad trestle, settlers named their town Dornix, from Gaelic meaning "smooth stones."
Dornix Park is owned by the City of Big Timber and maintained, at no cost to taxpayers, by Friends of Dornix Park volunteers.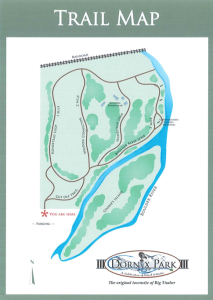 Dornix Park Trail Map (pdf)